Behaim EarthApple Fund
Behaim's EarthApple Fund was founded to help underprivileged school kids
explore and learn about the world through the internet by putting in their
curious hands technology products they wouldn't otherwise have access to. When
Martin Behaim invented the "Globe" he called it the "EarthApple"
to reflect a new way of looking at the world.
The EarthApple Fund tries to give school kids the opportunity
to discover the globe and expand their knowledge by putting computers
and tablets in their classrooms.
Bottom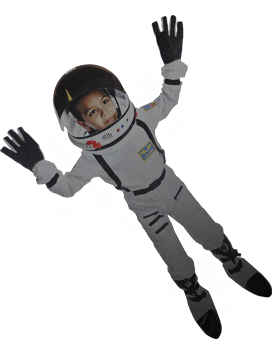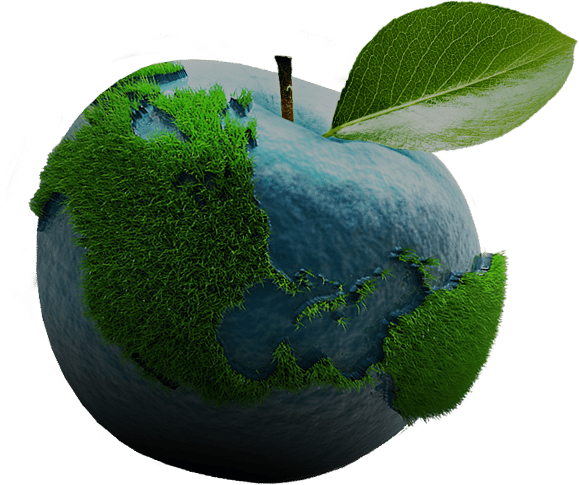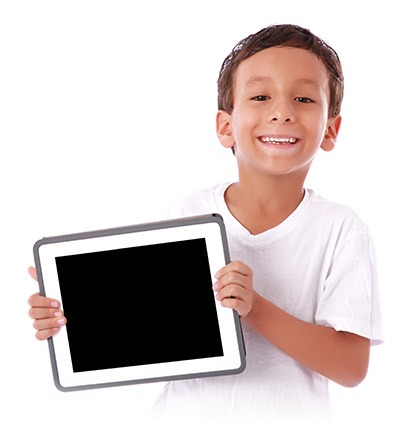 Technology in Education
In the two years since iPad was introduced, Howard's tenth-grade students are performing above standards in both reading and math.
Wilmington, DE, USA / Page 7 of Document
In Pre-K through K-5 classrooms, science text scores improved by 29% after the 1st year of using the iPad.
High Point, NC, USA / Page 6 of Document
Download PDF
Who we help
The EarthApple Fund focuses its computer and tablet donations on grades 1-7 in low income or special needs schools. Initially, we will focus on Central Eastern European schools, as this is where many Behaim employees live. Our goal is to make the EarthApple Fund's impact global in the future. The EarthApple fund is a staffed by Behaim IT Solutions' employees and the company will cover all of the fund's operating costs. Behaim volunteers its time throughout the year and will coordinate the fund's drive with the selected schools once every annum.
What children said
Tablet is like a book from Harry Potter movie. Everything is alive!
Simon, 7 years old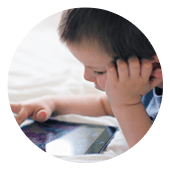 Who have we already helped?
2017 – Highschool, Uničov
BEAF has used LEGO MINDSTORMS kits to support the teaching of the subject Computer Science and Computing, in which students focus, among other things, on the design and construction of robots and their programming. Thanks to this, they develop their design, programming, strategic and teamwork skills and abilities, which they then test by participating in robotics competitions.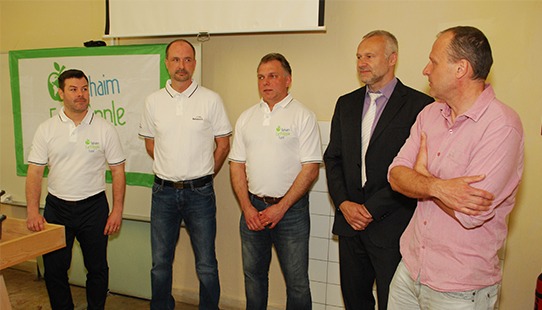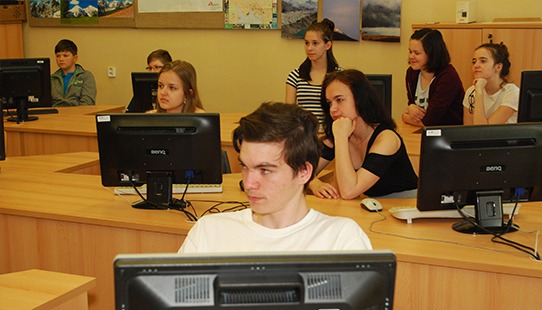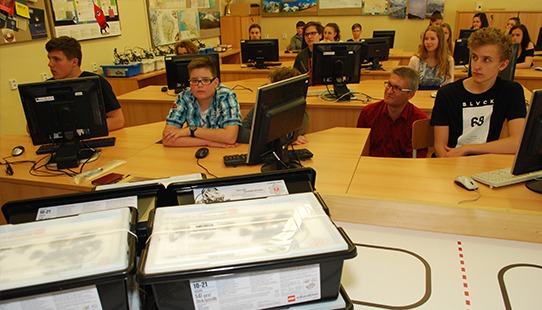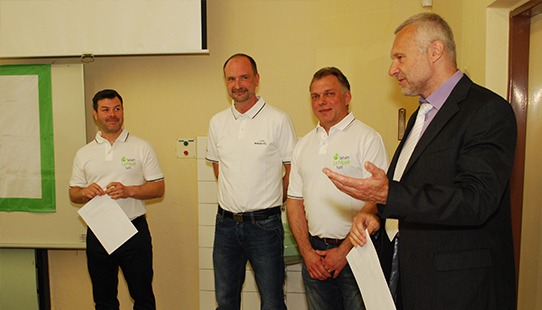 2018 – Middle School Velký Újezd
BEAF donated 8 sets of the LEGO MINDSTORMS educational robotic building set, which was developed by experts from the Massachusetts Institute of Technology (MIT). Working with the set, children develop their spatial imagination and gain knowledge of their own programming logic.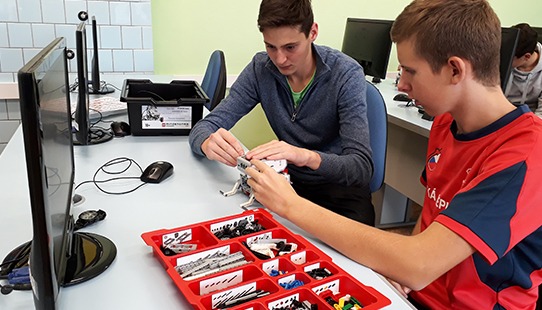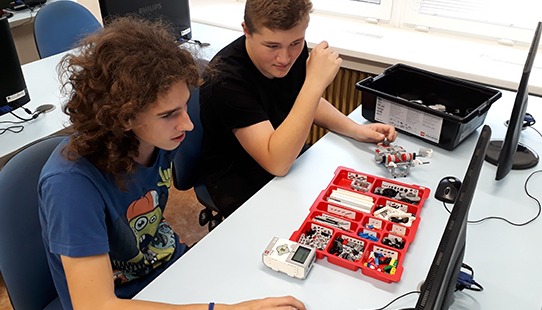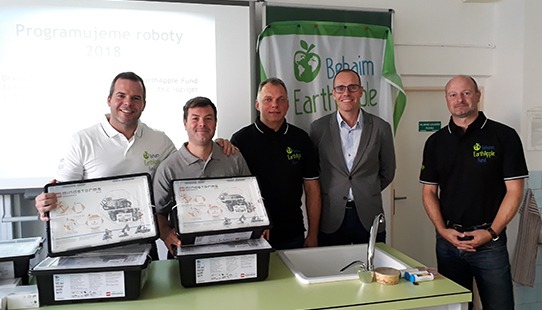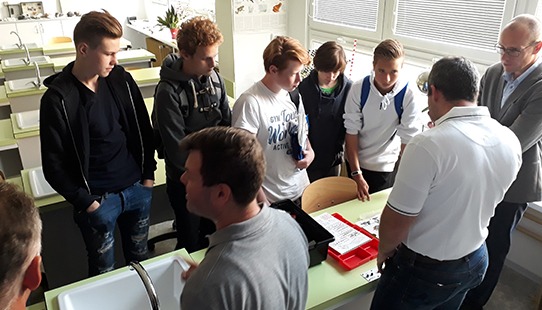 2019 – Middle School Tršice
BEAF donated a multimedia interactive whiteboard to the school, which increases the attractiveness of the lessons for the pupils, enables their playful involvement in the discussed material, saves time and simplifies the teacher's preparation.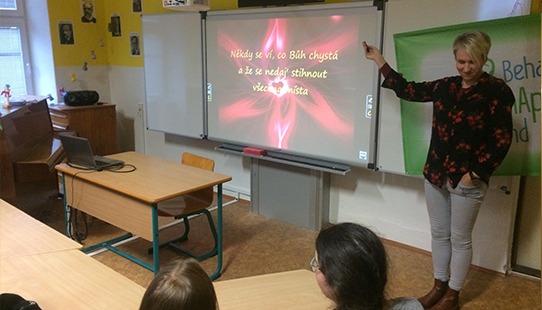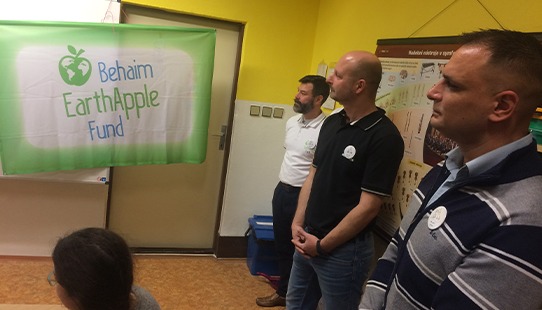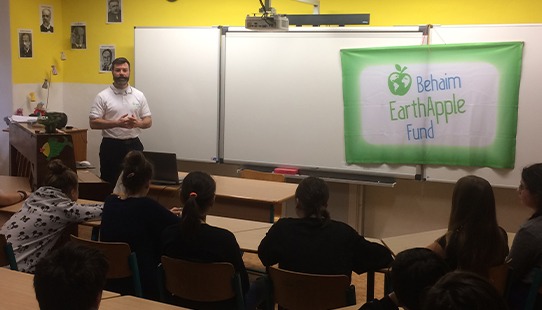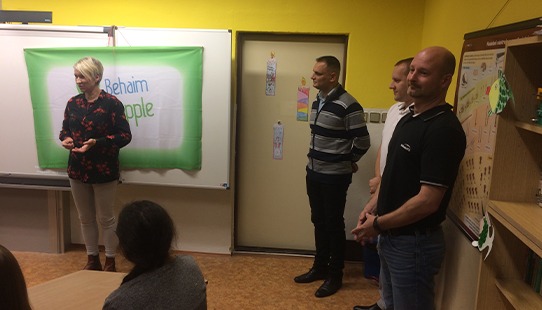 2022 – House Children and Youth Olomouc
BEAF donated a 3D printer, consumables and other tools necessary for 3D printing. During the technical clubs, children will learn, among other things, to model three-dimensional objects, which they will then try to print. The circle promotes team communication, develops an understanding of the basic principles of how technical things work, which are part of everyday life today.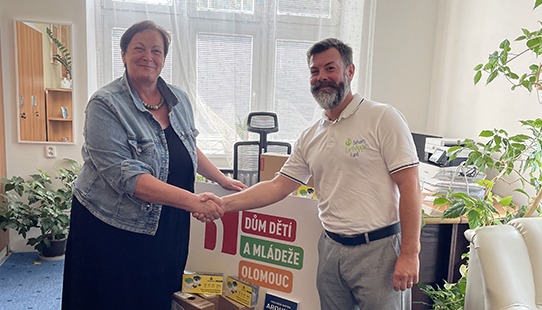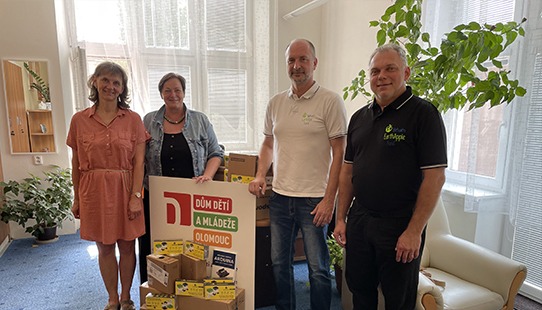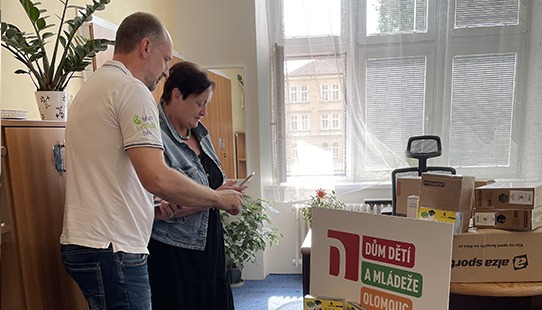 2023 - Primary School and Kindergarten Senice na Hané
BEAF donated a laser interactive projector, which will be able to display any teaching or other multimedia content on a projection screen with a diagonal of up to 100″ (254 cm). Teachers, pupils and other users of the device have the possibility to comment on the displayed content with the help of an interactive pen, they can also use touch control. The projector allows printing, saving and emailing of learning materials.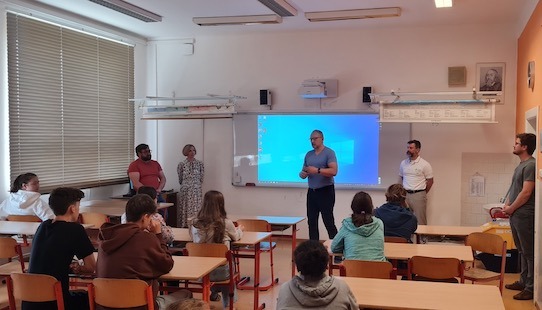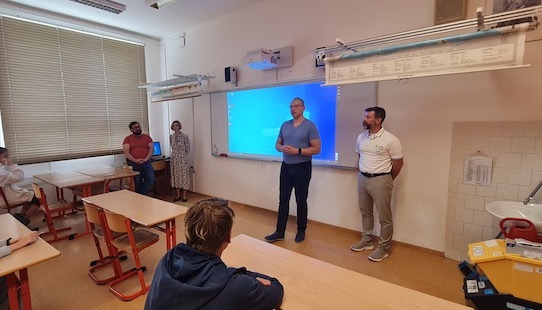 Donate
How to support us?
No donation is too small and 100% of the money will go to the kids' classrooms! The fund will collect your charity over the year and select deserving schools for its donation program. Please consider donating by mailing a check or using the Paypal or Amazon link to the right.
Thank You for your support!
Behaim EarthApple Fund
Horní náměstí 371/1
779 00 Olomouc
Czech Republic
Bank account (czech): 2112362072/2700
UniCredit Bank Czech Republic and Slovakia, a.s.
SWIFT: BACXCZPP
IBAN: CZ34 2700 0000 0021 1236 2072
Tel. +420 604 393 909
E-mail: contact_us@behaimeaf.com